Welcome to
ConvertKit Support
I'm like the Lady GaGa of support services
Here's how I can help you switch to ConvertKit
Migration Service
Import up to 5K subscribers.
Transfer your automated emails into Sequences
Transfer your content upgrades & forms
Reset your sales funnels to work with ConvertKit
Integrate your website and/or eCommerce solution w/ ConvertKit
Apply your current Subscribers into relevant Segments and Tags
Customize email templates, forms, and popups to your brand
60 mins 1:1 training session of your new account.
All of this for only
$500
WHAT LIFE IS LIKE AFTER:
1. Your funnels run flawlessly so you can make those courses sell themselves
2. Your subscribers stay on your list longer because they're only getting the content they want to get
3. You're saving money because your set-up works without you needing to hold its hand.
4. Your list is growing every day with your smooth and sexy content upgrades.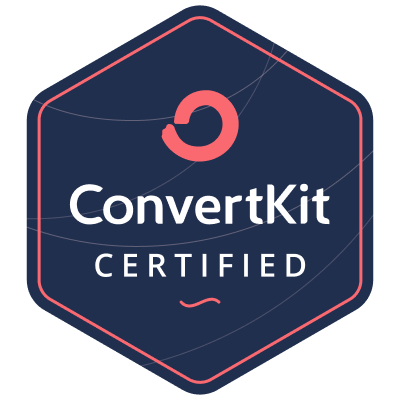 But wait there's more!
A FREE Month of ConvertKit
Yup, you read that right. By letting Riot migrate you to ConvertKit we are gifting you an entire month of ConvertKit fo' free! Get excited my friend, dreams do come true.
Get 50% off Master ConvertKit Membership
Become a ConvertKit Master with this amazing course I created just for you! It will give you the tools you need to keep growing with ConvertKit after our 1:1 session.
What the Peeps Are Saying!
She helped me set up Convert Kit in less than 48 hours which included integration with Sumo Me, Mailer Lite, Lead Pages, Acuity, Zapier, and 2 websites. She also helped me come up with logical self explanatory tags, taught me via Skype how to make sequences, segments, triggers and actions. And Katrina was so so patient and passionate about ConvertKit too!
Sarah Chang | www.wannahula.com