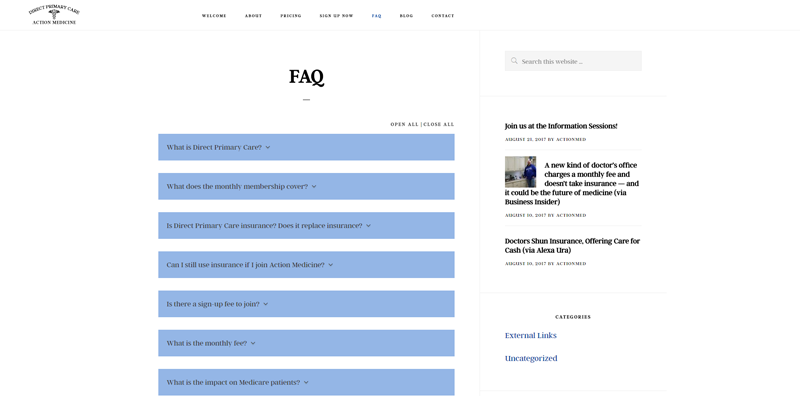 Designer: Riot Customs
Type: Website
Action Medicine decided to become a Direct Primary Care to llow a direct repationship with their patients. Which meant that they way a normal doctors office would advertise online had to change. We add a membership modal based on age group as DPC is a subscription based modal using a third party tool that allows pharmacy fill and record uploads and updates.
We also add a custom FAQ on the backend.
Back to Portfolio
View Full Site
Theme Modification using the Infinity Pro Theme. You can purchase your copy of the original theme here.