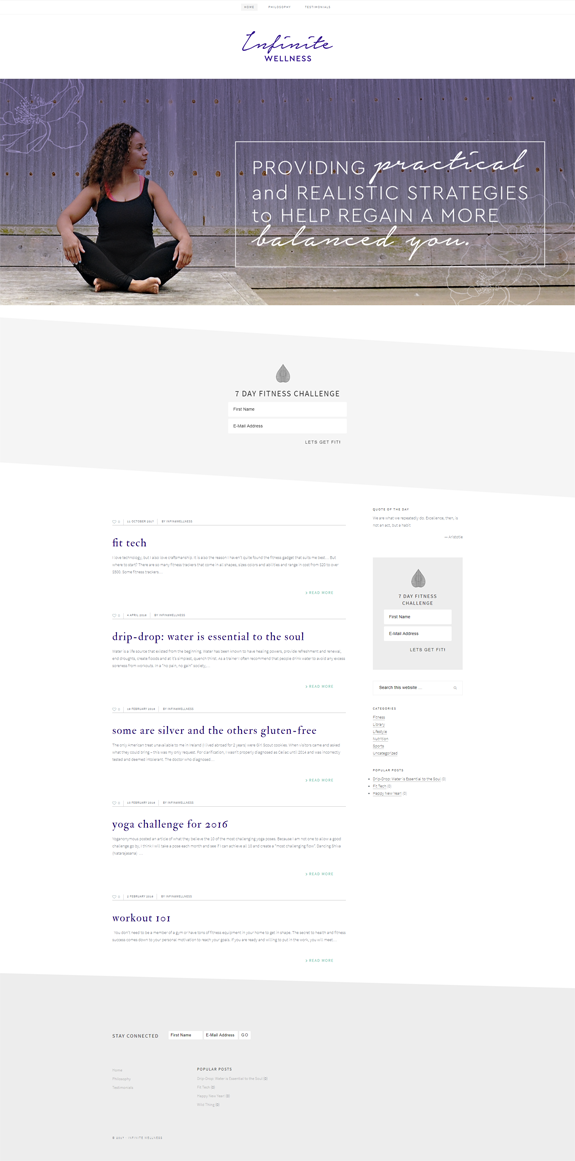 Designer: Rose Redd Etc.
Type: Blog
This modification was very minimal we implemented her branding that was done by the amazing Rose. Use her elements in the opt-ins for her 7-day fitness challenge. Set up an account for ConvertKit.
View Full Site
This is a modification of the Cook'd Pro Theme. You can purchase your copy of the original theme here.