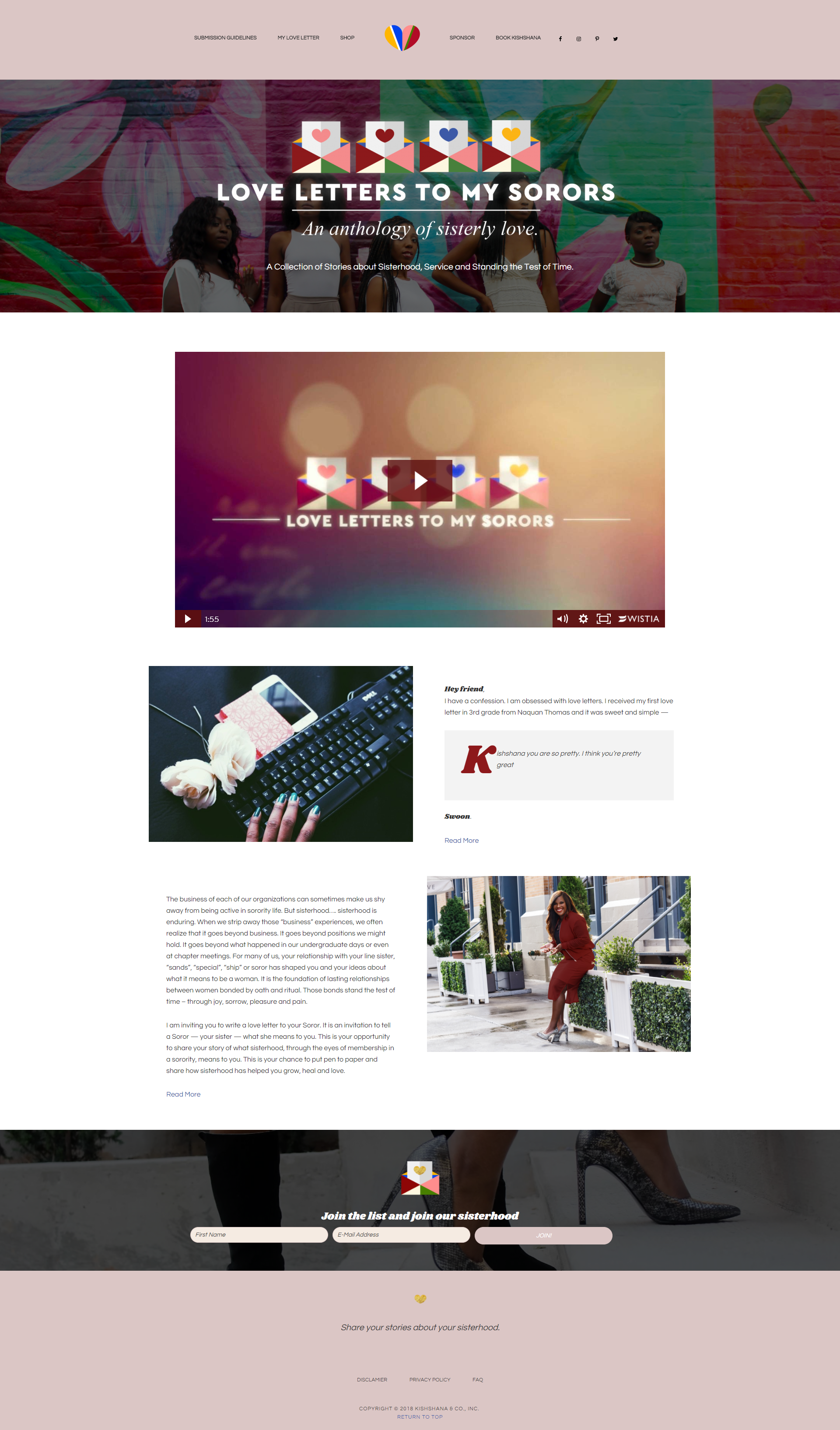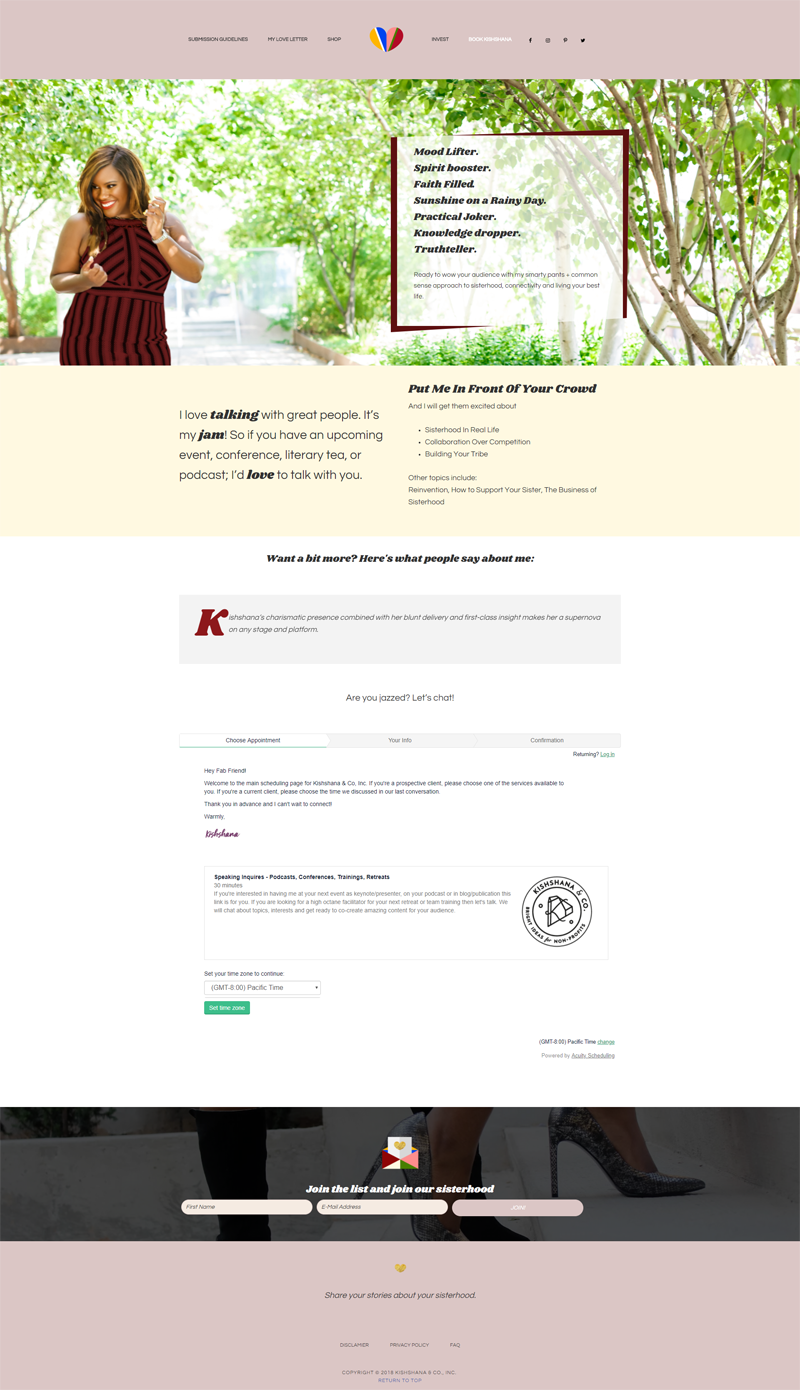 Designer: Rose Redd Etc.
Type: Website
This project was more of a passion project for Kishshana of Kishshana & Co. Although we went with the budget-friendly option of using they Theme Modification package. We were able to add the punch we need via the designer and custom template and major changes. In fact, you can't really tell at first glance this is even a premade theme.
Theme Modification
Mobile Responsive
Custom Home Page
Custom FAQ Template
Back to Portfolio
View Full Site
This is a modification of the Ariana Pro Theme. You can purchase your copy of the original theme here.