I'm so glad you stopped by to check out how Riot Customs can help you and your design business. We hope to be your partner in WordPress Theme Development. We put a lot into of thought, precision and heart into all the code we write for your WordPress themes.
"She's always a pleasure to deal with."
I'm constantly amazed at how quickly Katrina not only grasps the full scope of the project but how quickly and well she implements. She's always a pleasure to deal with. Really highly recommended.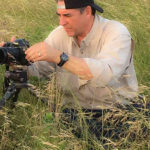 Are you a designer looking for development service for your web designs? I help turn your beautiful designs into a handcrafted website built with the trusted Genesis Framework. You want to give your design client the royal treatment and a real custom website that fits their needs.
Sometimes you just need a helping hand. Something you have smaller projects and that's okay. We're here to lend our WordPress skill for the day. It all begins with a call on what development task you need to be taken care of. Once our call complete you get 6 hours of WordPress support power. We'll complete your task that very same day.