I'm so glad you stopped by to check out how Riot Customs and how we can help you with all of your WordPress needs. WordPress is one of our love languages and were here to help you get a boost of romance with your website software.
"I am so grateful for all that Katrina did"
I looked at a few other companies to do build my site, but Riot Customs was the one that offered exactly what I needed, at an amazing price, quality and great prices! She was up font with all pricing, so I knew exactly what I was getting.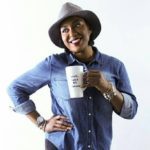 Tiffany Denham
Breakfast With Tiffany
Are you a business owner in need of a website? I help people just like you get clarity on your goals to run your business online. 
In need an of a developer who will have your back when you need them? This is a monthly retainer service you can use based on your business needs. No more stressing out trying to complete projects or troubleshoot WordPress and getting nowhere.
Having an issue with your WordPress that you just can't figure out? In need of some quick changes that need to be made to your site? We're here to help with any WordPress related task.