I'm so glad you stopped by to check out how Riot Customs and how we can help you with all of your WordPress needs. WordPress is one of our love languages and were here to help you get a boost of romance with your website software.
"I am so grateful for all that Katrina did"
I looked at a few other companies to do build my site, but Riot Customs was the one that offered exactly what I needed, at an amazing price, quality and great prices! She was up font with all pricing, so I knew exactly what I was getting.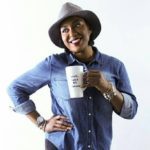 Tiffany Denham
Breakfast With Tiffany
01
Theme Modifcation
Starting $1,800
You're a baller on a budget and in need of a website that fits your needs. This service will get you up and ready in no time, like a boss.
Learn More
02
Custom Built Theme
Starting $3,000
You created a business or brand that people love. Yet your website isn't reflecting or working the way it should. We here to help you get you site up to par with your business or brand.
Learn More