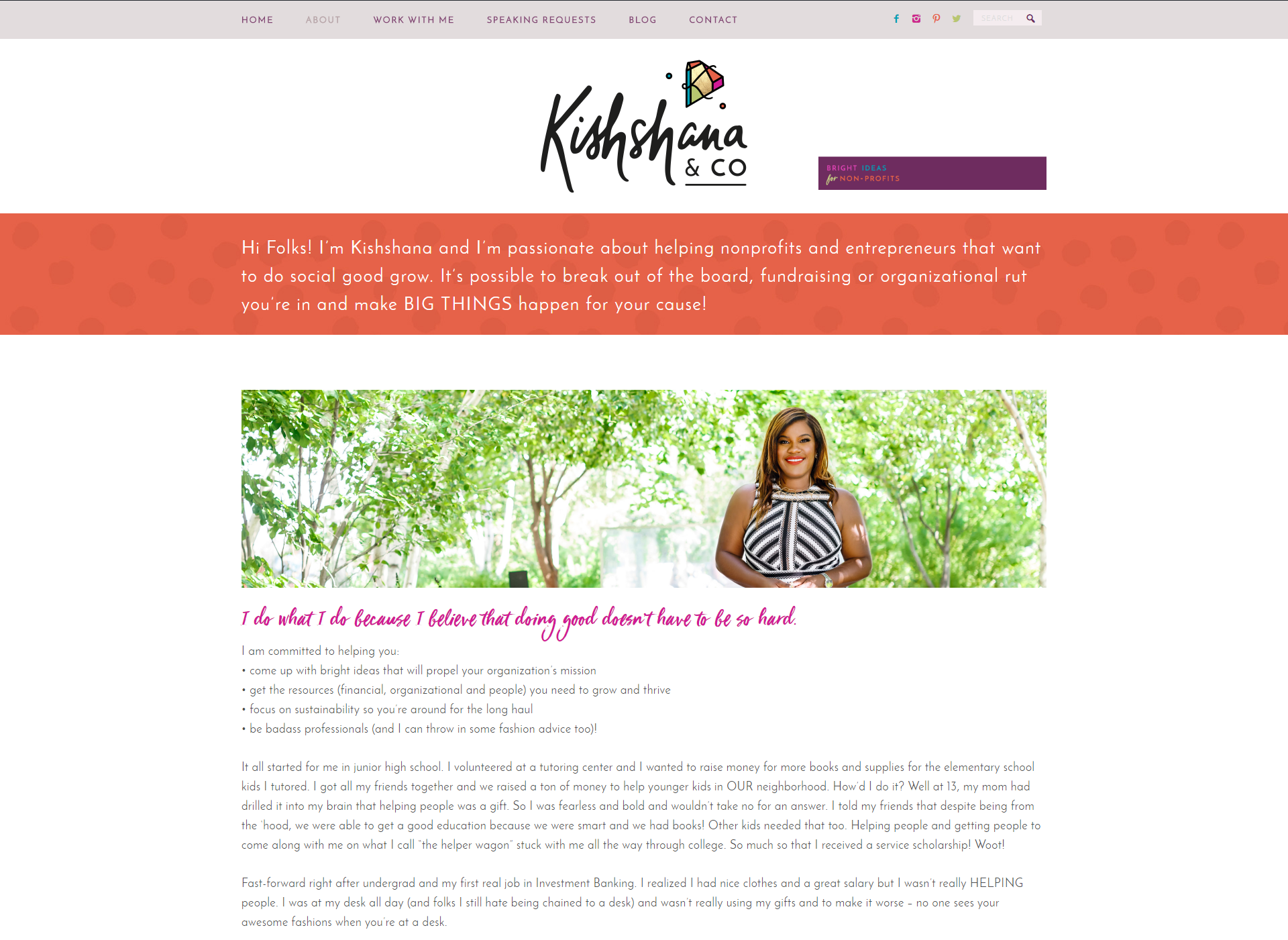 Designer: The Curious Ink
Type: Website
Kishshana & Co is a fun and energetic fundraising consulting firm. A combination of fun color, and patterns to set her apart from everyone else.
Theme Modification
Mobile Responsive
Custom Page Templates
Additional Widget Areas
Back to Portfolio
View Full Site
This is a custom modification of the Pretty Creative theme. You can purchase your copy of the original theme here.